By David J. Stinson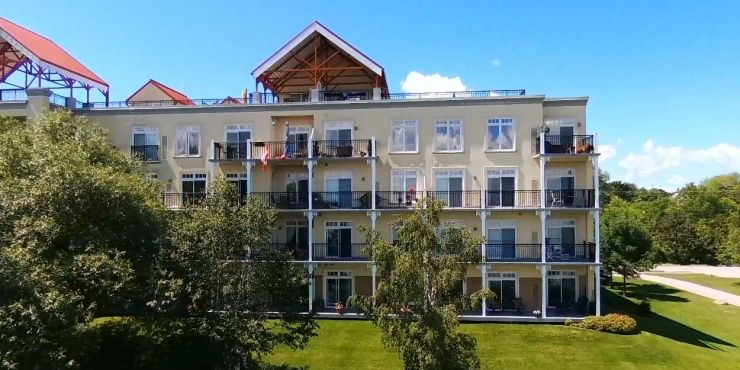 The City of Barrie sponsored a World Town Planning Day event this year that explored the use of mid-rise buildings and whether this is the best form of development in urban centres to achieve intensification. Forty-two people came out on Tuesday evening the 27th of November to hear Moiz Behar from MBPD and Les Klein of Quadrangle Architects present some of their work in this regard and to discuss the results with the planners, builders, architects, members of the public, as well as a few politicians, academics, and officials assembled for the evening. Most of the examples where from the GTA, but the principles seemed applicable in any urban core, in some general urban areas, and even where sub-urban repair is desired.
The main advantage of such buildings is that they are easier for the public to accept. It increases the density without the use of high-rises. Adverse shadowing is reduced, there is more sunlight, views and vistas are not blocked, and it is more human-scaled and pedestrian-friendly. The notion that mid-rise buildings can't be constructed because of the cost of underground parking, the difficulty of assembling the land needed, the viability of retail at grade, NIMBYism of residential neighbours, or the difficulty of obtaining approvals, was readily dismissed by the many examples of successful projects. It's not that there aren't barriers, but most are bureaucratic; such as out-of-date policies requiring excessive parking or the lack of any "as-of-right" provisions. A recommendation, specifically proffered as a way of encouraging such development, was that municipalities exempt mid-rise buildings from any requirements they might impose under the height/density bonus provisions in Section 37 of the Planning Act.
Their definition of midrise was of interest, as they set it at 5 - 12 stories. It seems to this author that the upper limit might be too high in smaller locales. But on the main thoroughfares, where such buildings are intended to go, the design standard they typically use is a maximum building height equal to the Right-of-Way distance in front of the building. It is also necessary to specify both the storey height AND the absolute height. They also referred to the importance of design review panels, not to judge the subjective art of architectural style, but whether or not a building actually contributes to its context.
Thanks to Ross Cotton and the City of Barrie Planning Department for organising this timely and informative event.
David J. Stinson MCIP, RPP, A.Ag. is the OPPI Recognition Representative for the Lakeland District and is a partner in Incite Planning.
---